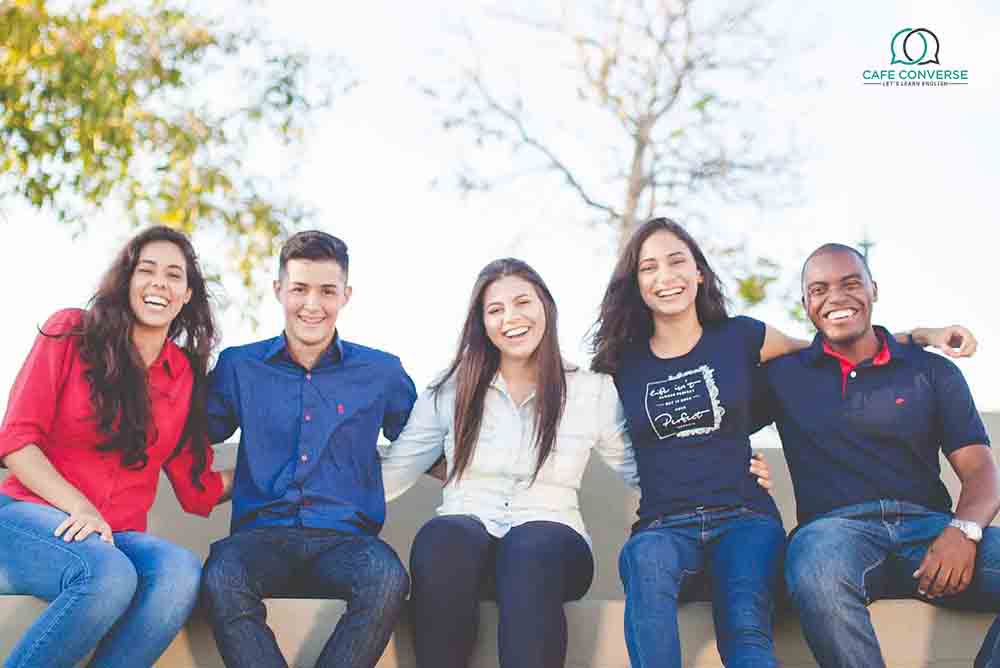 About Café Converse - The shortest path to a real-life conversation
We, at Café Converse, are a team of passionate individuals, endeavouring to make a difference.
Every language learner needs a great teacher to gravel the path in mastering the new language. When you learn a new language, your aim and desire is to be able to actually use it with real people, in the real world.
Every part of Café Converse is devised with that goal in mind.
Café Converse has a world-class educational method at its crux . Our experts emphasise over the strongest scholastic learning practices and cherry-picked, time-tested action plan to teach English. Café Converse offers courses personalised according to your native language, constructing on grammar and vocabulary you already know .The outcome is a compelling curriculum available at your fingertips — wherever you are and whenever you want to learn.
WE have Courses designed for people from all walks of life . Every student is unique and so is the course we offer to him. Students, Homemakers, job seekers, corporates, Travellers ,Senior Citizens and the list goes on and on..
Fascination Story telling sessions for the little ones.. Reading club.. Grammar lessons, Vocabulary lessons, soft skills , speaking English right and fluent.. and more !!
Our meticulously designed courses assure you language skills you can use right away. Café Converse is the shortest path to real-life conversations; More than 70 % of our students shared that they were able to have a short, simple conversation in English within five hours of Café Converse Lessons.
Café converse cares about you — how you learn, what you're interested in learning and how to teach you in the best possible way, so that your learning is accelerated and effective too. Whether you learn best by reading, writing, speaking, seeing or listening, We at Café Converse focus on your individual learning type. Our content is based on real-life subjects, that are relevant because we know what matters to you is what stays with you..
Café Converse's virtual English classroom are like any other language classroom that are conducted by top Indian and global Universities. You will practice your speaking and writing with your mentor Sonu Goel and with classmates in real time and do pair and group work. Of course, just like in any other lesson, you will also practice your listening and reading skills, and learn lots of English language.
The difference is that they are delivered via Zoom – a user-friendly web-conferencing software. Please have a look at our Student Guide to Virtual Classrooms (Click here) for more information on how to prepare for your first online lesson and how to use the Zoom software. We hope you will enjoy the opportunity to continue meeting your classmates and your English teacher from the convenience and safety of your home.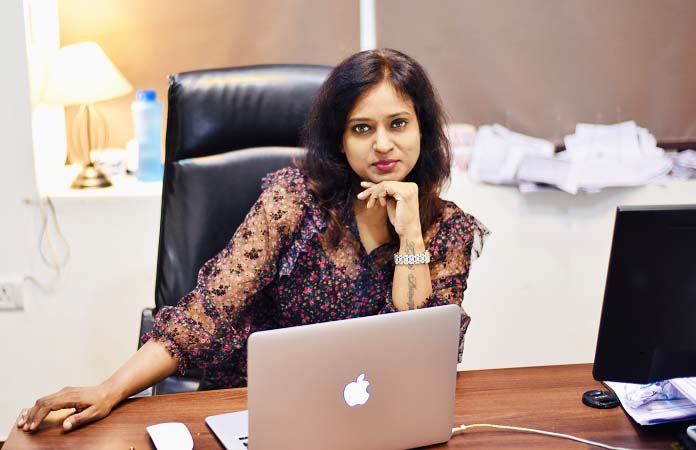 Our Communication Coach : Ms Sonu Goel
Ms Sonu Goel is a professionally acclaimed certified ESL trainer from British Council  having 15 years of strong background for teaching English language in both online and physical classes. She is dedicated to the teaching of English in an interactive and practical way, whereby learners feel enriched with knowledge and experience the language hands-on. She uses creative ideas and aids to let the learning happen as organically and efficiently as possible. Ms Goel has travelled various European countries and experienced an array of cultures and linguistic skills for the English language.
Most Sorted English Courses offered at Cafe Converse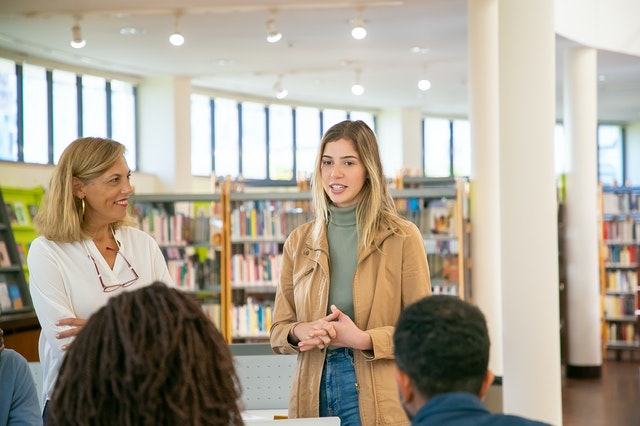 Spoken English Classes for Beginners in Delhi
Learn and Practice Spoken English with a Personal English Coach that helps you to enhance your confidence, accuracy, fluency of English speaking skills. This course also aims to give your career a boost.
You can join either the physical Spoken English classroom at Cafe Converse Pitampura, West Delhi Center, or Enroll for Online Classes.
Learn More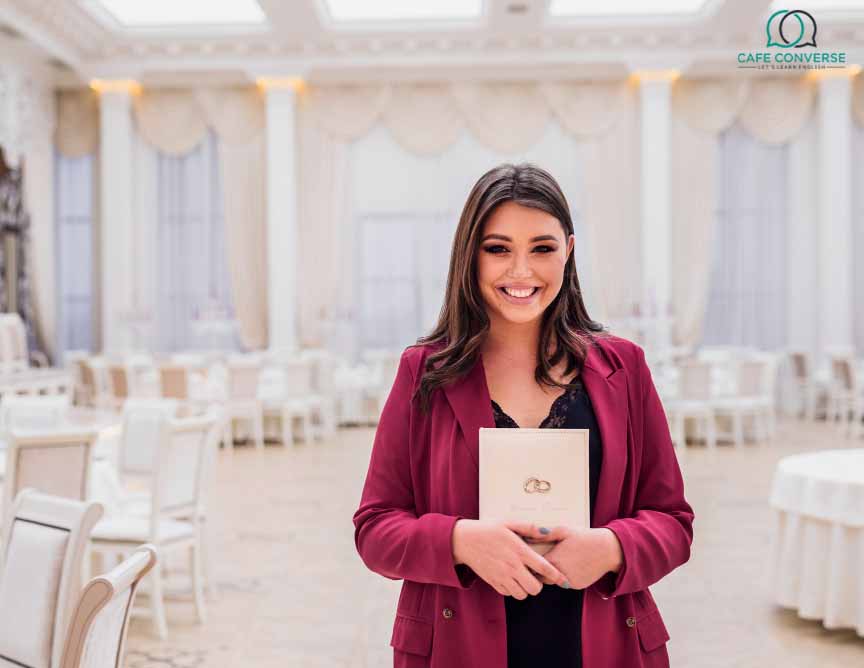 Special Spoken English Classes for Professional in Delhi
Learn Business English for Aviation, Hotels, Travel, Customer Support Professionals. Today in most industry, possessing a strong command over professional English is vital, especially for hotels, aviation and customer care job because a large part of professional duty involves staying cool, conversing in English effectively and solving difficult situations with courtesy. At Café Converse you can join the special professional English classroom. To learn more....
Learn More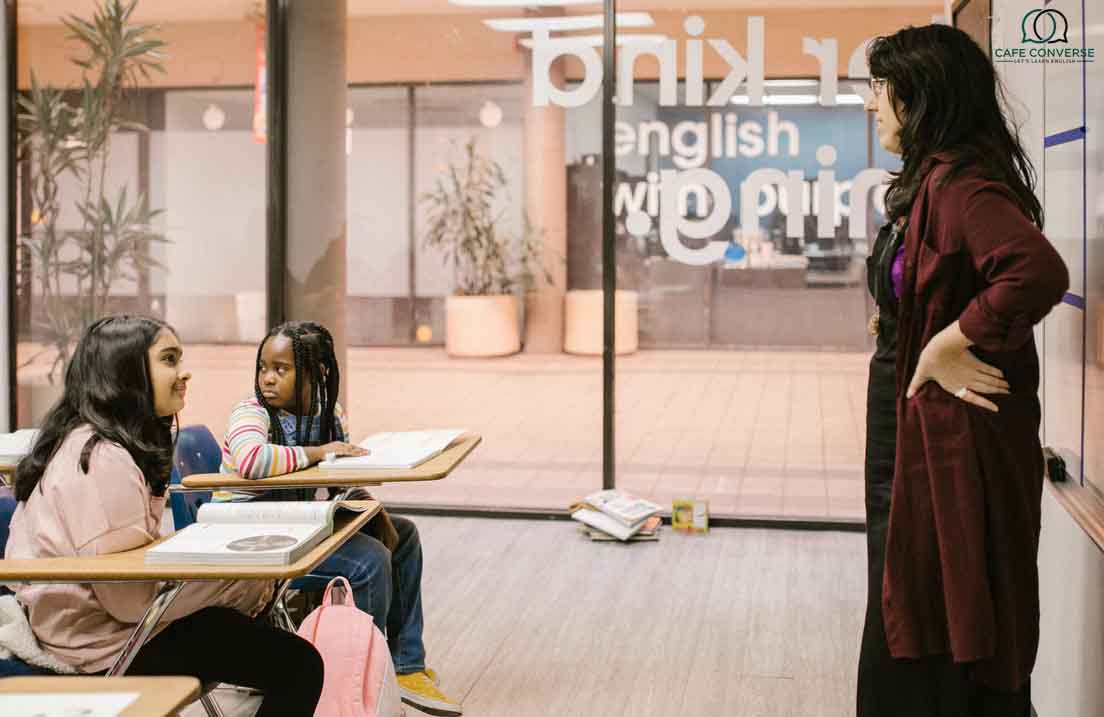 Top English Coaching Classes for School Kids in Delhi (CBSE & ICSC Boards)
Are you looking for the best English tuition classes for your child in west Delhi (near Pritampura) or do you want an online English tuition class for child studying in class 1 to class 5? Then call us to enrol for Café Converse tuition classes for kids.
Learn More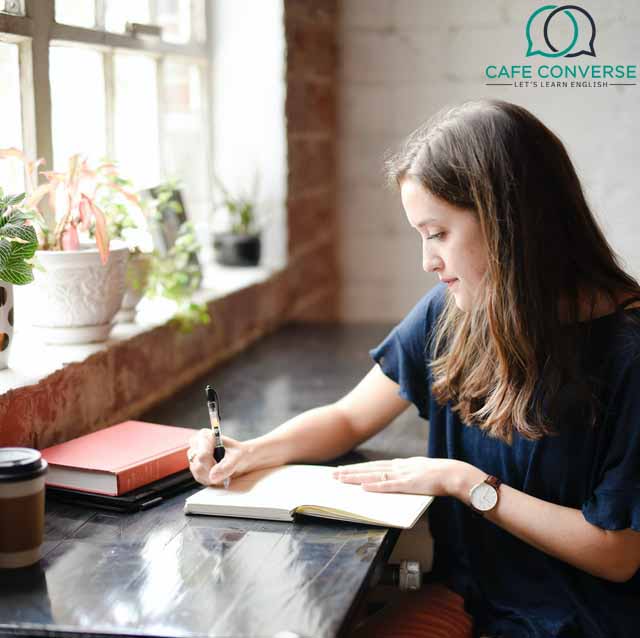 Creative English Classes for Professionals
Develop and Stregnthen Your Engligh Writing Skills and to Boost Your Career as Content Writer, Advertiser, Blogger, Author
Learn More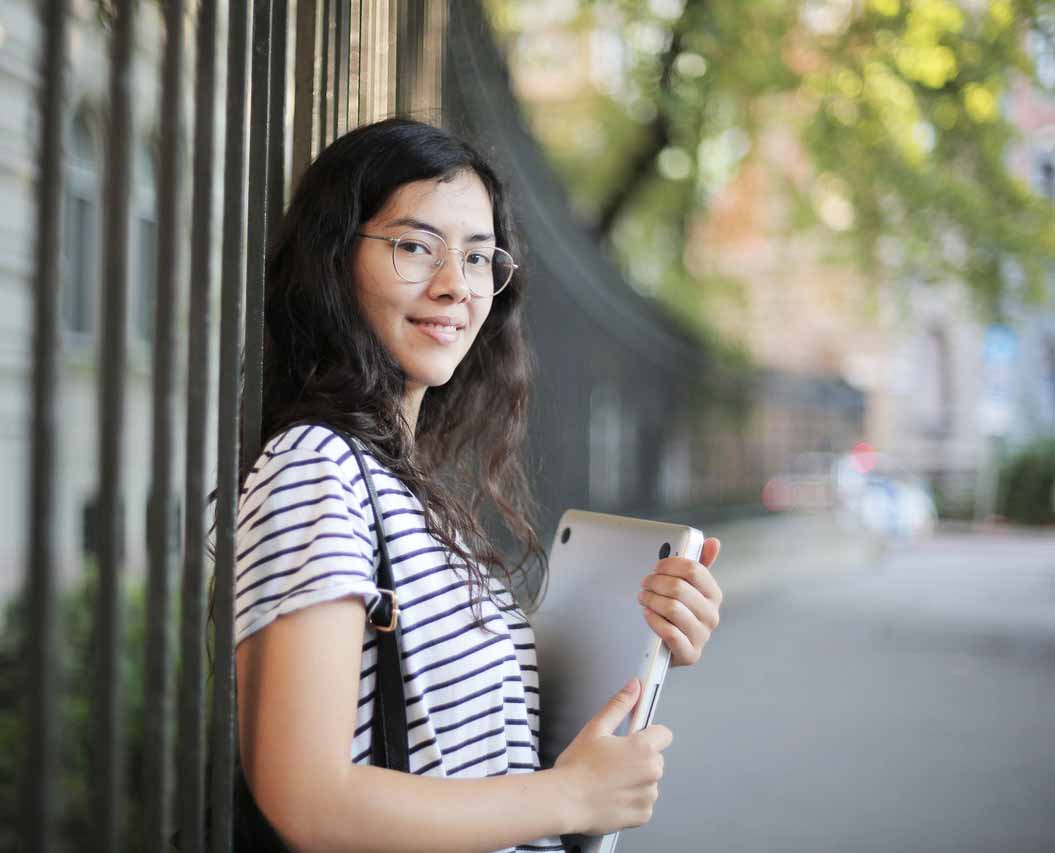 TOEFL, IELTS, SAT Examination Preparation Classes in Delhi
Café Converse has an exceptional amount of experience and a trail of successful outcomes from all its students. With systematically structured programs centred around IELTS's main test parameters, Café Converse ensures that a student can pass this exam without any hiccups.
Learn More