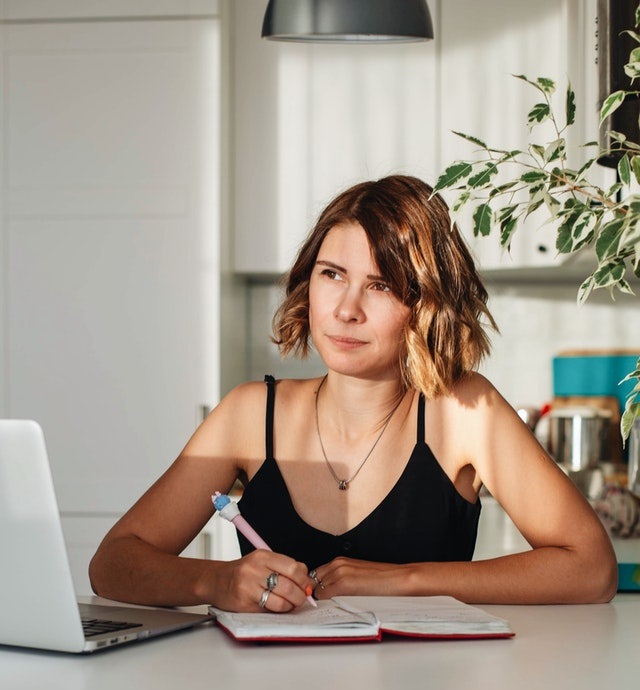 Grammar Capsule - English Grammar Course
Grammar is the heart and soul of all the Languages. It's the core, that sets the tone and foundation for meaningful sentences. Learning Grammar for English is made easy and Super fun at Café Converse.
Basics are revised and taught thoroughly through Lectures and a lot of Practice worksheets. It is actually taken care of, in such a planned concise way that you have boxes in your head for all the grammatical concepts. Clarity of thought flows in and you are better equipped to write, speak or go through various assessments and examinations. This Course is targeted from School Children to Adults, creating a strong platform for advance Language skills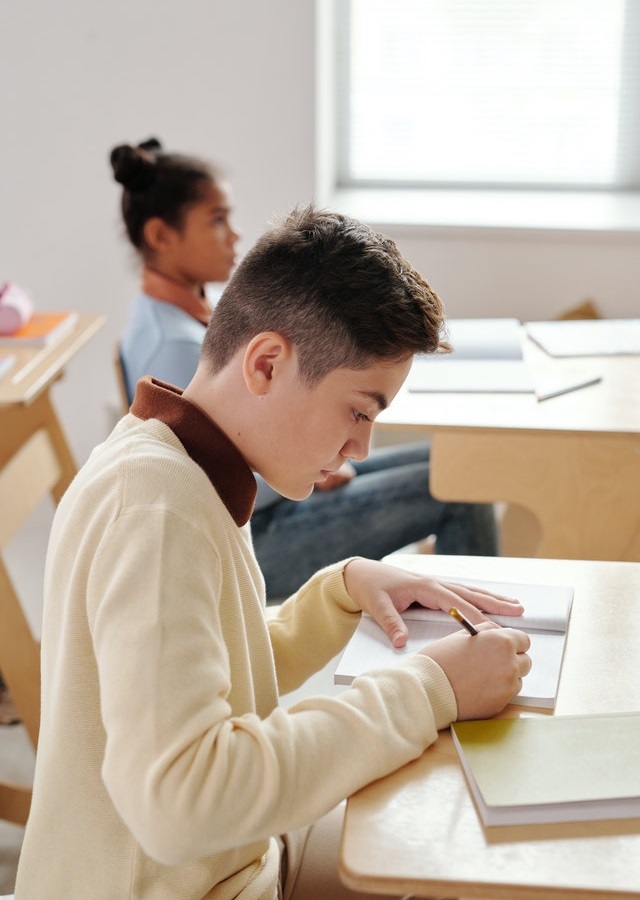 The Importance of English Grammar: When It Matters (And Three Rules You Can't Ignore)
Just thought for a while trying to build a house with wood but no nails, screws, or any material that binds them.
How that structure would hold together?
It would not. It would simply crumble.
This is what it is like to speak in English without correct and proper grammar.
Each sentence is simply a jumbled pile of words!
English grammar is one of the most vital elements of your language study. Sadly, it can also be one of the most complex and difficult.
Here, we at Café Converse will show you why English grammar matters in various situations, from informal conversations and all the way to professional communication.
We would also help you study grammar more effectively by paying attention to the concepts that are most important to you—additionally three key English grammar rules you cannot ever ignore.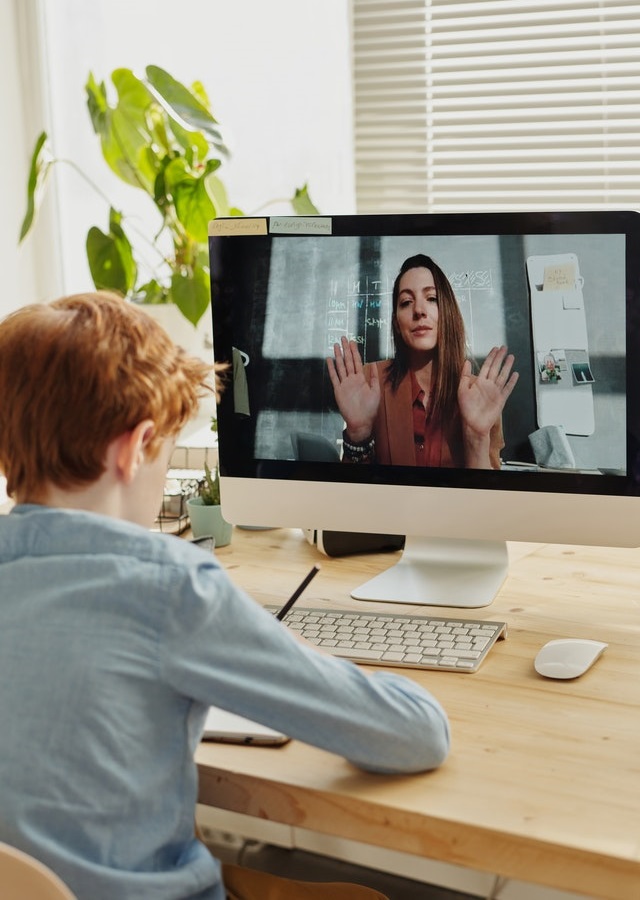 How Important Is English Grammar in your Daily Life?
Proper and right grammar is your foremost key to speaking English fluently and confidently. Knowing your grammar will assist you to avoid errors that make your English sound strange to native speakers.
Proper and right grammar is your foremost key to speaking English fluently and confidently. Knowing your grammar will assist you to avoid errors that make your English sound strange to native speakers.
Right grammar would not simply demonstrate your English skills, it will also show that you are diligent and have an eye for detail.
This is equally essential if you are looking to study abroad. Colleges and universities are in all likelihood to assess your academic English based mostly on your knowledge of English grammar.
Grammar is even essential for your social life. Did you know that people on online dating apps are 14% less likely to chat with a person who uses poor grammar? Also, when you are meeting new people or visiting new places, the last thing you need is to be misunderstood! To avoid confusing your friends, or even ordering extra drinks than you intended, you need to have an accurate idea of how to structure your words.
With all that said, remember that in some situations it's quite normal to relax your grammar. When you are texting a friend, for instance, it is fine to use casual or more simplified language. Talking online is an excellent method to connect with native speakers and other English learners in a friendly and pressure-less environment.
How to Practice the English Grammar That is Most Important to You?
As you have just read, English grammar is essential to different people for various reasons. If you are learning basic grammar for a trip to the United States, you have different requirement than someone who is applying for an undergraduate program at an English-speaking university.
So, how would you focus your grammar study on the most vital concepts for you?
Café Converse is the best and most fun-based option available, to learn English grammar in real contexts.
Unlike traditional language learning methods, Café Converse uses a natural method that helps you ease into the English language and culture over time. One will learn English as it is spoken in real life.
Café Converse has a number of engaging content that can aid you to learn and focus on grammar
As you study with these resources, keep a notebook of key grammatical ideas so you can look back on what you have already covered. At the starting of each week, choose a new area to focus on and challenge yourself to find a real-life scenario each day. This will assist you to track your progress on the grammar concepts that are most essential to you.
While learning at Café Converse you can also make a note of confusing grammar that you hear or read in English. Once you start to immerse yourself in English media, you will begin to realize that you are hearing certain phrases and structures time and again. Those are the important everyday grammar concepts you need to focus on if you do not already recognize them.
If you have English-speaking friends, do not be afraid to ask them to help you out. People are least likely to correct your spoken grammar because they might worry about offending you. Tell your friends sincerely, that you do not mind them politely pointing out your errors, and they can help you find the correct method of rephrasing your words.
A true friend will be patient and encouraging, because even native English speakers know that grammar can be complicated, more so if it is not your native language.
Popular Blog Posts on English Grammar
If your job or profession involves speaking English then you will know how stressful it could be if you worry about making errors in front of colleagues and clients. These might be mistakes with grammar, vocabulary, or pronunciation.
Of course, while learning second language errors are natural but in a working surrounding you want to show that you are confident with your English because it seems more professional. Therefore, restricting the mistakes as much as possible must be your goal.
In this article, Ms. Sonu Goel, Founder and Director of Café Converse, Delhi's Top Institute for Learning Spoken English is going to highlight some of the most common mistakes one sees and shows you how to fix them. All of these errors are in the context of business English.
Most of you must have learned grammar in primary, middle, or higher school. But if not, you must be wondering what you can do to learn it. Let us take an example, assume that someone may not have studied grammar at school or even he/she may not have been able to master it.
It is possible to show someone the basics of blog writing tools in merely a few minutes. Most blogging platforms are simple to learn. Because of this, anyone who can use the internet can comfortably write a blog post; however, as you all know, all content is not made equal. The good number of contents online is poorly written. Most articles are rushed, not been researched properly, do not convey any message, and do not cite or quote sources. A good percentage of articles have also been made specifically for search engines; which means the quality of those articles was never even a consideration.
English writing could be a challenge, specifically, for those who have not studied English right from their primary schooling. And the same is applied while writing English Academic essay writing. However, with some good understanding and practice, this is a style that anyone can learn to form, once they know the basics of writing an essay.