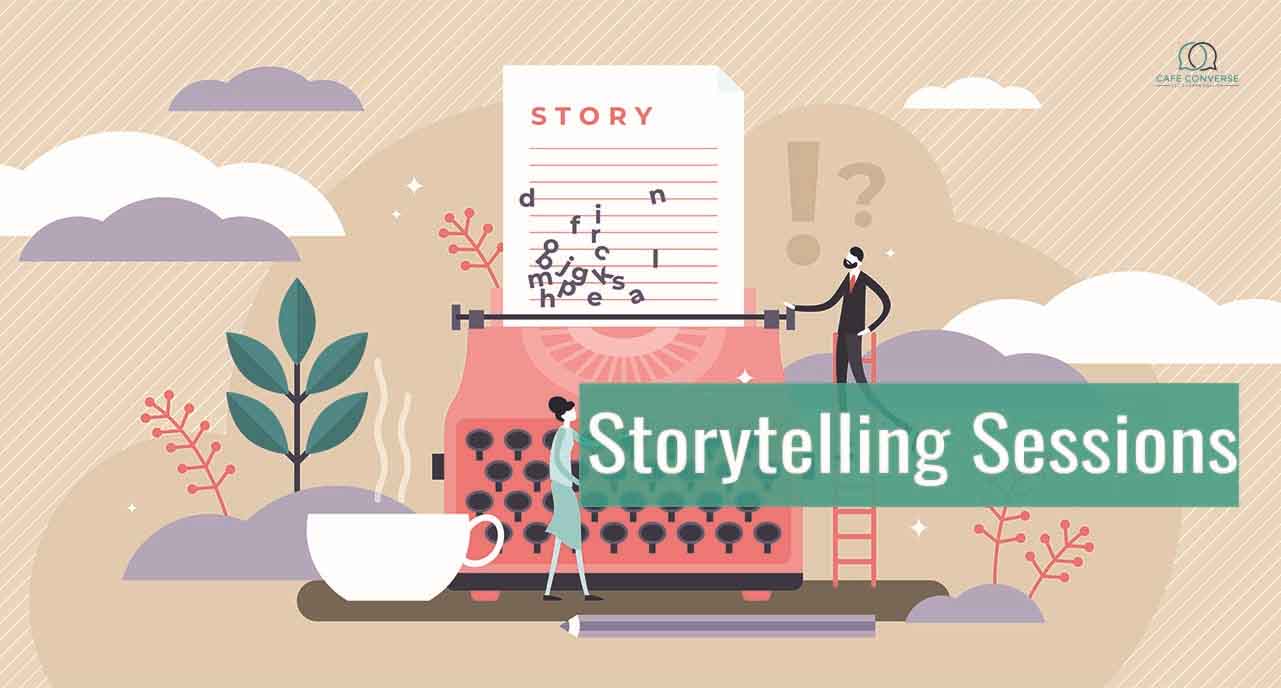 Storytelling Sessons for Kids
Stories are the best way to understand our world. These storytelling workshops help kids become socially confident and inculcate a sound vocabulary, while giving them a good command over the English language.
Stories help in language development at a very early age. They also help in developing a vast vocabulary and aid in listening skills.
Stories make the lesson learning very powerful and life-long. Storytelling is one of the greatest contributors to the overall personality development of children. Starting early can make 100 times more impact on a child brain and learning as a child's brain is yet to learn how to multi-task, hence more focused and ready to absorb. From class room to board room, its all about storytelling, be it a fairy-tale or a sales pitch