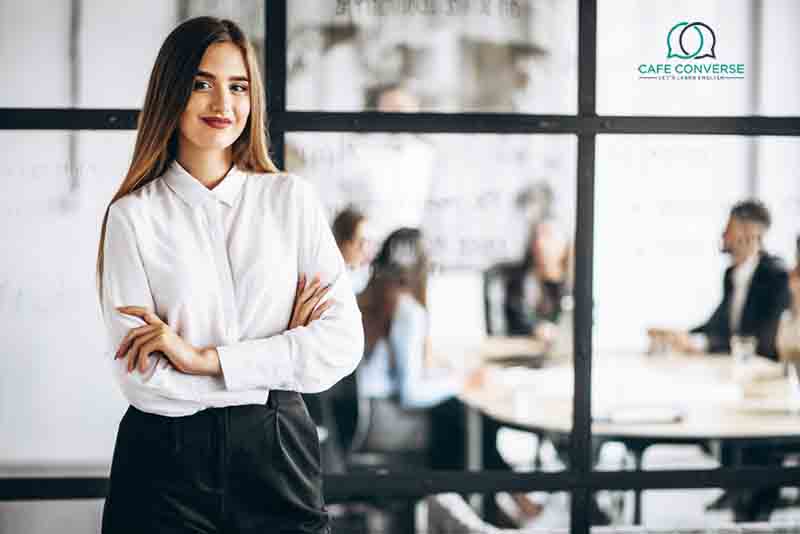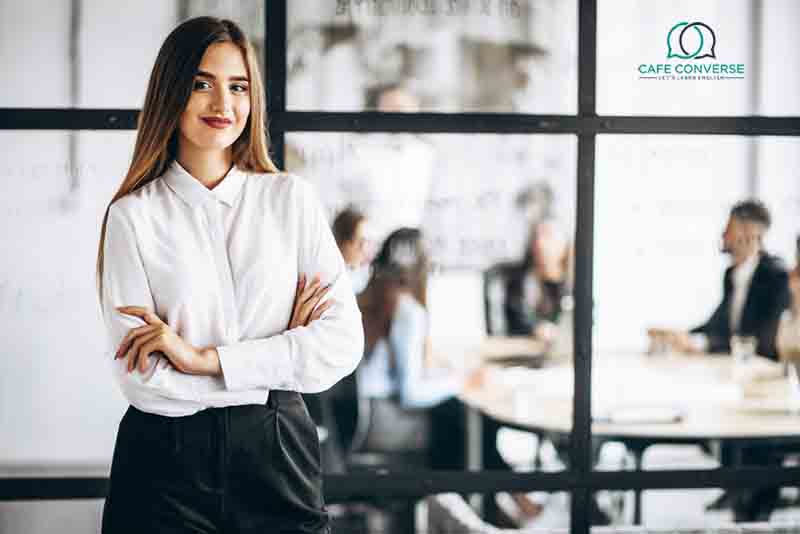 English speaking is the most significant skill in today's world. It's a small world these days. We have turned global and move around the world very often for work, studies and else, which has made knowing English important and mandatory. But unfortunately, not all of us can speak English fluently and at ease. So the question arises, how to enhance fluency for speaking English? If you are looking for the answer to this question too, you need to read this article, says Ms Goel.
English, being the second most spoken language globally, has made its place in people's minds. People searching for professional opportunities or jobs primarily think about getting proficient in the language.
You can make a good impact on people by being a good orator or communicator. If you go through this write-up, you will identify the process to work on yourself in the proper direction for becoming proficient. Well, practice is the fundamental key to getting perfect in something.
The tools mentioned below should be practised properly to achieve success. Let's start with the tips shared by Ms Sonu Goel, Founder and Director of Cafe Converse Delhi's top institute for learning spoken English, and know about each aspect of improving the speaking capabilities in English as well as its importance.
Confidence
Being confident is the essence of speaking English fluently. If you feel that you cannot speak, you will not. You have to learn several aspects positively and appear confident while using them. You can boost your mind by being confident. If you will act confidently, you will actually become confident by enhancing your representation skills and knowledge.
Focus
Well, you need to know that speaking English needs a lot of mindfulness too. You need to be aware of the emphasis given on various words as well as the tone. You need to fluctuate your speed and voice whilst speaking and must give emphasis on the correct word because emphasis can alter the meaning of a sentence drastically.
Speaking slowly
Well, you might have seen the foreigners usually speak too fast in English. You might have been tempted to speak as fast as they can, but you need to understand that speaking fast could lead to miscommunication and confusion.
You require to speak slowly stressing the correct word to let the other people understand what you are trying to speak or communicate. You can speed up while speaking once you get fluent in this language. It will sound natural then. But while learning, do not aim at reaching the height too soon. Speak slowly and well.
Constant learning
Consistency is essential when you are attempting to get proficient in something. You need to get going with committing mistakes and resolving them to avail more knowledge. You should not stop post-learning a little as half knowledge is quite dangerous. You need to learn and practice speaking consistently to get perfect.
Speak fluently
Communicating in English fluently is the dream and aspiration of perhaps everyone in the current scenario because of the increasing usage of the language in several environments. The children are also given information related to the language since their childhood so that they do not find it difficult while growing up in the modern scenario.
Proficiency in the language is stressed largely in schools, colleges, universities, professional environs, and everywhere. English is now being considered as the updated language to get the opportunities in life which are real because it is the second most spoken language globally and everyone understands it perfectly wherever you go. You have to work on your skills to upgrade them and use them proficiently.
Learn to speak English fluently
Several English-speaking courses are available that enable the candidates to learn English precisely. If you are looking for the best one to opt for so that you understand every concept perfectly, you can get enrolled in Cafe Converse and add a new dimension to your English speaking skills.
Ms Sonu Goel is a professionally acclaimed certified ESL trainer from British Council having 15 years of strong background for teaching English language in both online and physical classes. She is dedicated to the teaching of English in an interactive and practical way, whereby learners feel enriched with knowledge and experience the language hands-on. She uses creative ideas and aids to let the learning happen as organically and efficiently as possible. Ms Goel has travelled various European countries and experienced an array of cultures and linguistic skills for the English language.