Often you speak in English in a manner without realizing that even though it is spoken correctly, it is actually not appropriate for a certain environment. For example, you cannot speak in English at your office or a business gathering the same way you do with your friends. To be precise it is an issue of formality vs informality. Business or a profession usually happens informal setting. Thus, the way one speaks in an office is completely different than what one does in a private talk.
Just imagine you have walked up to your boss' cabin and addressed him/her and say "Yo, Dude" What's happenin? Rather, you would address them as Hello Mr or Ms. (surname) and greet them.
The second way is not only a professional one but maintains the dignity of the overall communication and reputation of both the parties involved in that conversation.
In a business, professional, or more serious surrounding it is always wise to stay away from casual conversation says Ms Goel.
Ms Sonu Goel, founder, and director of Cafe Converse which is Delhi's leading institute for learning business English shares some tips that is certain to give your professional life a big boost.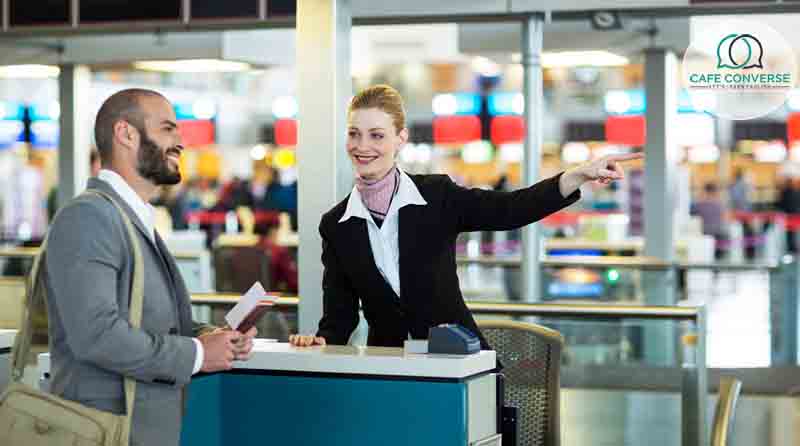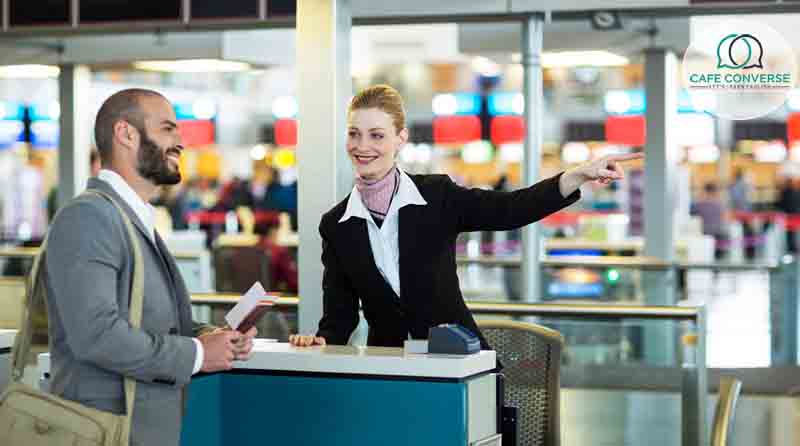 Focus on a profession
Professional is fit all category. It means it is a common term that includes several professions. Professional English learning classes and courses cover the core ideas, topics, and vocabulary that one will need to know in any business surrounding
However, depending on where you wish to work, you are certainly going to require some specialized vocabulary in addition to your common business English.
To make certain that you can actually use your English skills in the actual world, use your time beyond classrooms to learn professional English that is relevant to your industry. The vocabulary you learn, the news you read and every other part of your learning needs to have your industry in mind. This will make you better prepared for a job in the field.
Utilize business English related videos for learning
Luckily for any language learners out there, you live in a very digital age. It means there are tons of content on the web to assist you learn business English. The primary step is just to go and do a web search for "business English videos" and check what are all available and what you like.
A huge step forward, however, is when you begin consuming content made for native English speakers.
Several news outlet websites contain a business section having videos, so that is an ideal place to start.
Always listen
For good learning, listening is the key. Always keep your ears open.
If you already work somewhere where people speak in English, listen to things they use while speaking. Listen during meetings or in business outings. Simply listening to the language will assist you to learn it better. Give close attention to the words they use, the time they use them, and how they use them. Listen to accents, jargon, idioms, phrases, and anything else that you hear them saying.
If you do not understand it, ask what it means. Never feel shy.
If you do not work in an English-speaking setup, visit one. Look out for a place where people from your profession of industry visits, and listen to them speaking. If it is a public place, you can also, introduce yourself, explain that you are learning professional English, and ask them if they would mind if you simply sit and listen to them talk. You may make some good connection that way, too.
Mix business and casual English
Learning professional English does not mean you have to stop speaking casual English. In fact, using them in pairs will help. For instance, you are doing shopping for the purpose of your business, then interchanging or using specific words will help. An invoice would be used in place of a receipt, while if facing money issues you can say small budget instead of low balance. This way you can learn in a better way.
Face to face
Nothing is better than an actual conversation and in person. Talk to people who are professionals in the business that you are interested in. This way you will be able to observe and listen to what those people have to say. Besides practicing you will also be able to grow your network. Do not be shy while learning. If you are nervous, tell them that, most people will be happy to help you in fact.
Learning professional English is not just for classroom purposes. You can try several methods to learn and master your professional English-speaking skills.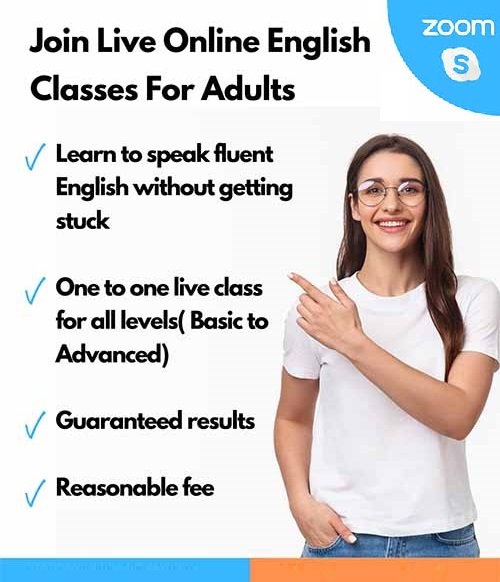 Are you hesitant to Speak English?
Online classes on Zoom. We care for you, so we brought this offer just for you!!
Learn English at Rs 1499 only
Speaking English Fluently and Easily
Right Body Language
Public Speaking Skills
Interviews skills/office meeting
How to handle real-life situations like PTM, travel, friends, social gatherings and also social networking sites like FB and Instagram etc.
Ms Sonu Goel is a professionally acclaimed certified ESL trainer from British Council having 15 years of strong background for teaching English language in both online and physical classes. She is dedicated to the teaching of English in an interactive and practical way, whereby learners feel enriched with knowledge and experience the language hands-on. She uses creative ideas and aids to let the learning happen as organically and efficiently as possible. Ms Goel has travelled various European countries and experienced an array of cultures and linguistic skills for the English language.