Learning English online is now more common than earlier thanks to the fast rate of digitalization in today's globalized industry, at a pace accelerated unprecedently due to the ongoing pandemic. Online spoken English classes are now a lot more evolved in terms of the course curriculum, online lesson mode with a more customized method to addressing individual student's requirements, and also in the form of one-on-one online live English classes.
The majority of online speaking courses either provide private lessons or group tuitions. The primary step towards enrolling for an online spoken English course is to understand what is the proper learning style for you says Ms Goel.
The ideal (read faster) outcome for an online English communication course is the conversational mode of learning method. Conversational English classes online emphasize a lot more time on spoken English practice than usual learning formats. Besides, individual attention towards the learner, the online English tutor also is able to customize lessons at a progressive rate.
Post research on the sort of online English-speaking course format whether it is private lessons or group tuitions, once you enrol the next steps towards English fluency will involve some common effort or as we call it smart work. Ms Sonu Goel, Founder and Director Cafe Converse Delhi's top institute for spoken English shares 4 simple tips that will enhance your online spoken English learning.
Make it a part of your daily life
The finest of online English-speaking classes will be worth the money you spend and time only if you practice spoken English in your everyday life. This requires not to be a humongous effort but a mundane task that you can do regularly and effortlessly. Simple things such as reading English classics and making a note of every English phrase, identifying grammar tenses in newspaper publications or business magazines, greeting people in English, writing down your everyday to-do lists. Easy efforts such as these will make sure that English becomes a part of your everyday life and is not restricted to merely a few learning hours.
Pay attention to small progress
At Cafe Converse, we believe that continuous spoken English practice assists in improving fluency in English speaking. Any task when broken down into simple and small actionable steps will make it easier and less overwhelming. Thus, as a learner, if you break down your task in the form of daily exercises, you are certain to achieve consistent results in your online English speaking learning.
Understand what suits you
As said earlier understanding your learning method is crucial while opting for an online course in English so are other arenas such as the online teacher for English speaking or the kind of course curriculums. This could be an online professional English-speaking course or an online advanced English speaking course that you might seek. The majority of fluency English speaking courses have no fixed curriculums and prioritize students' learning requirements over fixed lesson formats. This is really supportive since no two learners are the same and thus, customized learning provides more results.
Combine your learning with a hobby
Learning anything can become difficult at some point and your motivation levels might drop in the learning process. And this is where combining your hobby with your learning goals might help to an extent, given there are synergies. For instance, if you enjoy reading books make it a point to read English classics, or you can watch English movies having subtitles to see and understand different slang and accents. Another top way is to have a conversation with a virtual assistant device on smartphones to check if your sentence formation is correct.
Any of the English communication classes online has different advantages and disadvantages.  But any good thing takes time and the same applies in gaining command over any language – including English. It takes time, patience, perseverance, consistency, and plenty of practice to master the skills. The impactful acquisition of English lies predominantly in the repetition and practising of what you have learned, instead of searching for and looking for other tricks. The tools and platforms are the same for everyone. It is your wisdom to use those efficiently and enhance your English skills.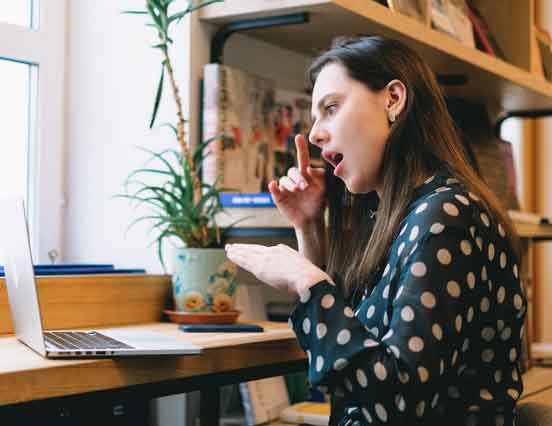 Ms Sonu Goel is a professionally acclaimed certified ESL trainer from British Council having 15 years of strong background for teaching English language in both online and physical classes. She is dedicated to the teaching of English in an interactive and practical way, whereby learners feel enriched with knowledge and experience the language hands-on. She uses creative ideas and aids to let the learning happen as organically and efficiently as possible. Ms Goel has travelled various European countries and experienced an array of cultures and linguistic skills for the English language.